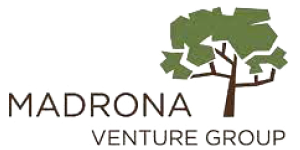 For Investors
Know what to focus on. Identify your breakout companies and pour fuel on the fire to maximize returns.
See features
For Companies
Streamline and scale your investor relations. Centralize visibility into your metrics, stakeholders, and communications.
See features
Standard Metrics streamlined the data collection process for our portfolio companies which allows us to focus our resources on portfolio analytics and make data-driven decisions.
Standard Metrics saves me a ton of headspace by serving two critical functions; first it puts all my critical data in one dashboard that I can reference daily to support capital deployment– rather than waiting weeks for my finance team. Second, it streamlines my investor relations. Before I used to spend hours each month managing lists of investors and metrics – now it's all in one database that my whole team can access. This allows me to focus on running the business they invested in rather than reporting.
SECURITY
Designed with your security in mind
We take security and protecting your data seriously. As such, our security practices are designed to meet the highest industry standards.
01
Data Encryption
Data is protected at rest with AES 256-bit encryption, which helps sensitive data remain securely protected in all events.
02
Independent Security Testing
We have completed a SOC 2 Type II audit to ensure the most stringent level of certification available in the industry.
03
24/7 Monitoring
Automated security continuously monitors for risks and vulnerabilities running on all our machines.
Reach new standards in financial collaboration
Learn how Standard Metrics provides real-time visibility into your portfolio's financial health.